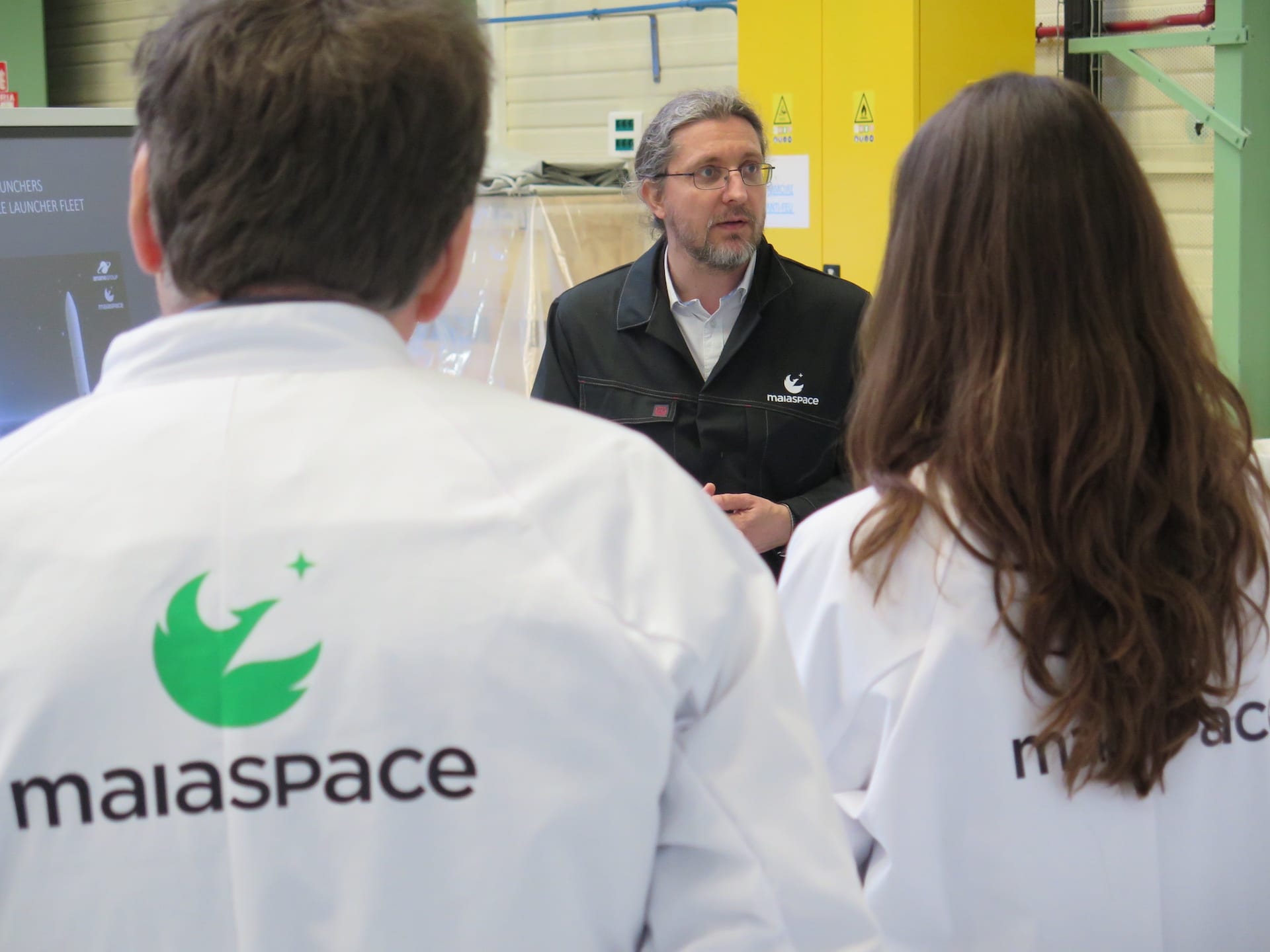 Senior Manager Business Development
Paris - La Défense

,

Île-de-France

Business

ugsgk
Description de l'offre d'emploi
🚀 About us
MaiaSpace is a European space tech company, designing, manufacturing and operating competitive and sustainable solutions for space mobility. We are driven by the belief that access to space enables a better and more sustainable life on Earth, while addressing the challenges faced by humanity: climate, resources, connectivity, and data access. Our aim is to successfully design and test a cost-effective and reusable mini-launch vehicle by 2026.
The Sr Manager, Business Development, will join the Chief Business Officer's team and be part of the foundation of the MaiaSpace commercial and business activities. The position requires an innovative and agile attitude supporting all aspects of the company's business portfolio and the ability to create and instill differentiating approaches to support the strategic objectives. There will be a strong focus on developing and identifying strategic international opportunities that will become additive to the sales pipeline for launch and in orbit mobility services.
Responsibilities
Identify, develop and foster privileged internal & external relationships with established and Newspace actors (commercial satellite operators, manufacturers, global space agencies and other public and private institutions)
Anticipate/identify commercial & institutional tendering opportunities for all MaiaSpace products and services.
Present opportunities to CBO & CEO at regular Bid/ No bid reviews, including prepare/proposing the bid strategy and when appropriate potential teaming arrangements to increase Pwin
Drive sales opportunities across the globe for launch and in orbit mobility services by preparing compelling introductions and proposal responses aligned with customer expectations and requirements as capture manager to RFPs/RFIs
Creatively develop and present tailored sales offers to potential customers both within and outside of the standard procurement processes
Routinely update prospect information and status to CBO and business team members
Identify, share, update short/medium term objectives to monitor the performance of strategic business development activities in collaboration with CBO and team
Initiate and negotiate all types of contractual agreements (MOUs, Term Sheet, LOIs, launch contracts) with prospective customers across all MaiaSpace products and services
Lead and/or support the development of key sales infrastructure including: External Company Presentations, User's Guide, Mission Analyses Process, Interface Control Document, Market Surveys, Competitive Intelligence Handbook, Statement of Work, Proposal Templates, Website…
Communicate Maiaspace strategic vision and technical capabilities to a wide range of audiences
Play a complementary role with the other team members to achieve targets and goals supporting the business objectives in collaboration with other internal organizations.
Pré-requis du poste
🎓Qualifications
Engineering degree or equivalent experience
10+ years in the space industry with at least 3 years' experience in sales, sales support, strategy, business development or customer interface
Exceptional relationship skills with a demonstrated ability to develop privileged internal and external relationships.
Proven self-starter with autonomous initiative while at the same time embracing the start-up culture and fostering a team environment
Able to represent Maiaspace at worldwide conferences, meetings and events with a positive and professional behavior
Fluent in French and/or English
🛸Desired
Established international network across all space activities
Masters in Business Administration or equivalent
Knowledge of a third language
🎬 Working at MaiaSpace
You will be joining a friendly multi-disciplinary team, comprised of multi-skilled people, following Agile and Scrum methodologies. This means that your role and responsibility may evolve over time with varied assignments and challenges depending on priorities and competences. Your work will be hands-on and in close contact with the final product. We are open-minded, transparent, pragmatic, result oriented and people centric. Teamwork is at the heart of how we work together and our co-workers share the same fundamental values: respect, humility, reactivity and autonomy with a passion for technical excellence. Our newly acquired office space at La Defense is located within the heart of Europe's largest purpose built business and commercial district with easy access to public transport.
Written and spoken communication is in French and English.
📢 We're hiring ! Check out our LinkedIn jobs page. ✨
Détails
Paris - La Défense
,
Île-de-France
,
France